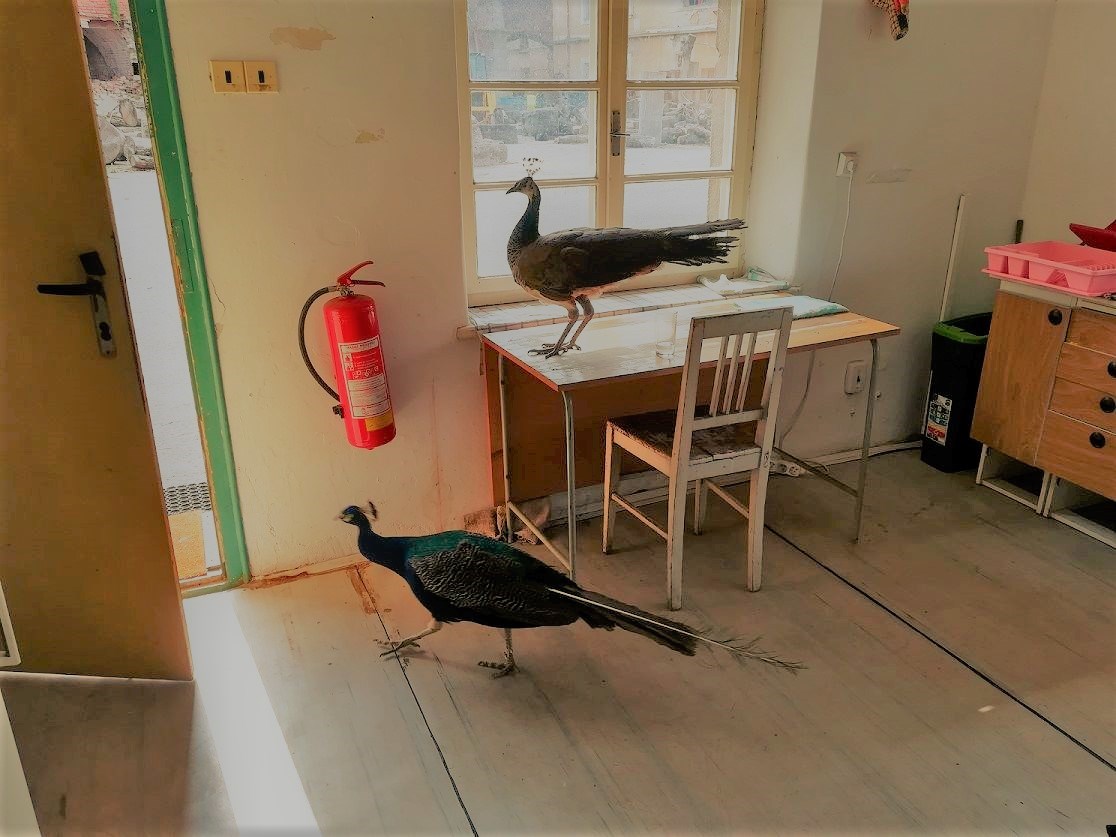 Josefov Summer School 2022
Virtual activities: May/June 2022
Physical activity: 16.-20.7.2022
Location: Josefov Fortress, Jaroměř, Czech Republic
Hosted by: The Department of Theatre and Film Studies, Faculty of Arts, Palacký University Olomouc (CZ), Department of Theatre Studies, Faculty of Arts, Masaryk University in Brno (CZ), Institute of Polish Culture, Faculty of Polish Studies, University of Warsaw (PL) and The Department of Theater Studies, Theatre Faculty, Academy of Performing Arts in Bratislava (SK).
Care and repair: assembling the impossible
During our summer schools, we are meeting as an international group of students, Ph.D. students, researchers, artists, and activists from Central and Eastern European countries in the former fortress of Josefov. We are discussing intersections between arts, social activism, politics, and academic practice, our roles, responsibilities, and challenges that we face. Our last edition before the pandemic was devoted to the question: what does the university mean today? This question was framed in the context of the climate and ecological crisis. We finished it with a workshop under the title "War and peace". We were observing with concern how militarism, authoritarian systems, and fascist movements are rising together with the global temperatures. We were following the news concerning military conflicts all over the world. In the autumn of last year, when we had started initial preparations for the next summer school, the serious humanitarian crisis began on the eastern border of Poland, making those problems even more acute. And yet, we would never think that before our next Summer School, the war would devastate our neighbours' state.
The war in Ukraine broke out while we were preparing the invitation to the next edition of the summer school. The title and the draft of the CFP were ready. The week that we were planning to invite and confirm workshop leaders, the Russian invasion began, which put our plans in question. Eventually, we decided to continue with the project. We feel privileged to work in relatively calm conditions and that we should not resign from the opportunity to provide this relatively safe space for meeting, discussing, calming down and rest for students and Ph.D. students, many of whom are currently involved in helping people suffering from war.
While European Union is transforming into a fortress, building walls, fences and controlling people's mobility, we will meet in the former fortress, a place that had been strongly shaped by grand political dispositifs of warfare and surveillance, to examine tools and strategies of transforming fortress into a refugium, a safe space, a shelter, a place welcoming to all its guests, not defending against them.
For this edition of Summer School, we have invited artists, activists, and practitioners who in their work focus on social issues: housing and food crisis, care work, and migrations. In the times of mass destruction of ecosystems, communities, individual human beings, and material infrastructure, we will reflect on the basic skills that are needed to sustain and reproduce human and nonhuman life, as well as practice repairing and fixing what has been broken.
Summer School will consist of two parts. The introductory one will be organized online in May-June [three online meetings with organizers and workshop leaders] and the main part will take place in Josefov in July. The workshops will be held by the following lecturers/curators:
Lecturers / Curators
Jana Kapelová

in her artwork deals with topics such as work and precarization, free time and self-realization, the impact of the social and cultural environment, upbringing, and education on individuals and society. She is currently working on the topic of joy. 

Adelina Cimochowicz 

visual artist. She looks at borderline emotional states, nervous crises and work as a space for building relationships and collective resistance. She deals with mental health and its political dimension. She creates events related to plant cuisine, runs a permaculture garden in Saska Kępa. She graduated in Architecture and Town Planning at the Białystok University of Technology and the Faculty of Media Art at the Academy of Fine Arts in Warsaw. Currently, she works at the Academy of Art in Szczecin, where she runs the Social Film Workshop together with Karolina Breguła

Jakub Danilewicz

visual artist, author of film works and installations. In his practice, he deals with issues related to social exclusion and historical politics. He graduated from the Academy of Fine Arts in Gdańsk (2018) and the international educational program WHW Akademija in Zagreb (2019), run by the What, How & for Whom curatorial collective. Scholarship holder of the Pilecki Institute in Berlin (2020-21), from 2019 he's collaborating with the artist Wendelien van Oldenborgh, he works as a researcher and films' producer.

MAK: Katerina Videnova, Adam Wlazel
Additional programs will include visiting lecturers, art practitioners and activists and will be specified later.